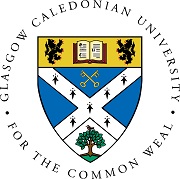 Will Storrar is an occasional visitor to the Centre for Theology and Public Studies.  This is the first of his lectures that I can attend.  (Only two out of three as I will be away from Dunedin for the second half of the week on the back of a motorbike.)  He is not the normal person to which one would listen about style, a roly-poly Scottish academic in a rumpled suit.
And yet enter John the Common Weal leading the poor into the parliament of the three estates.  The king of humanity asks him,
Why is the Common Weal crooked?

Because the Common Weal is overlooked,

Around the world.
The Common Good is on a bender, not in virtue, but to clothe the naked, to feed the hungry, welcome the alien, and advocate for the prisoner.  The Common Good is thinking about the banking industry that is more interested in profits than the interests of their customers, and he ain't thinkin' nicely about them.
Don't think about what [New Zealand] can do for you, think about what you can do for [New Zealand].
The Common Good is no longer a single ideal, it is a pluralist and conflicting ensemble of contributors in the public domain.  The mainstream sects, once its custodians, are now in decline and too polite to be heard, or are they the saints and citizens of an ecumenical future, where ecumenical is broad enough to include interfaith and humanist traditions.
John Knox was a bad man

He split the Scottish mind

One half he made cruel

The other half he made unkind
Protestant Style:  It's not getting there that matters, it's not the journey that matters; what matter are the arguments we have to get to the point where we are going next.  All goals can be contested by debate for the public good in a pluralist society.  There is a road map.   We can be anti-relativists, prophetic scrutineers.  Everyone is included, let's turn around declining civic participation.  Be more liberal.
We live in ordinary time with the finite, the mundane and the quotidian.  (In New Zealand Pentecost season covers the wintry time of the year.)  Where will god be tomorrow? or we?
We live in open space, with mutual consent and equality of power.
We live with language, rhetoric, and public opinion — because style matters.